FINISHED! We are delighted to share our newest Streeet Art for the Goals wall with you. In pride of place in Lemybrien, it will be seen by so many motorists and locals every day. A beautiful spot for our first mural of the season - located in a unique area with history, gorgeous mountains and even a local legend about a giant! The local community are passionate about their history, their surrounding countryside and the people who live there. This mural beautifully represents this through goals 6, 11 and 15 of the Sustainable Development Goals.
In Detail: 6.6 Aims protect and restore water-related ecosystems, including mountains, forests, wetlands, rivers, aquifers and lakes.
11.4 aims to strengthen efforts to protect and safeguard the world's cultural and natural heritage.
15.4 Aims to ensure the conservation of mountain ecosystems, including their biodiversity, in order to enhance their capacity to provide benefits that are essential for sustainable development.
Massive thanks to our funders and partners Aga Krym, Lemybrien Tidy Towns, Percy Veale, the Lemybrien community, Creative Ireland, Creative Waterford #PeopleAndPlanet Water of the future, DEAR Programme and Irish Aid.

Check out this Link for more info on Goal 6
Check out this Link for more info on Goal 11
Check out this Link for more info on Goal 15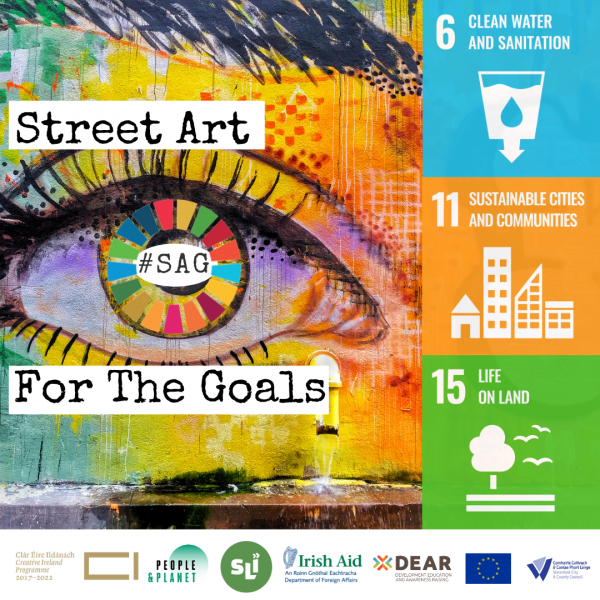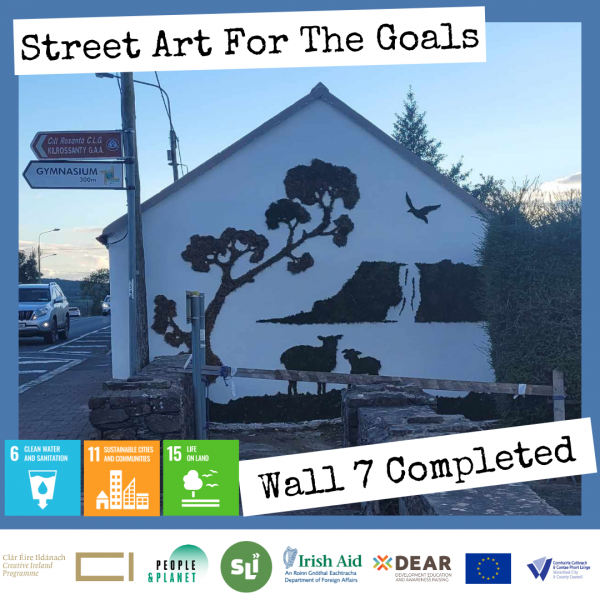 See all Blog stories