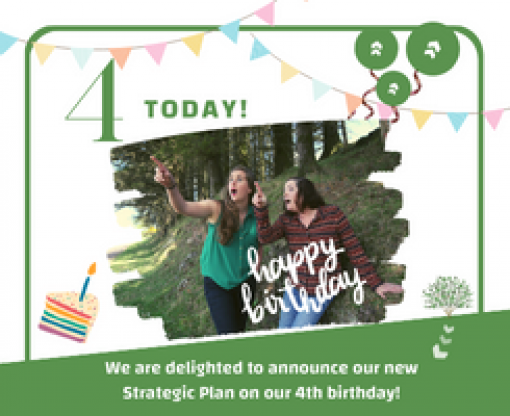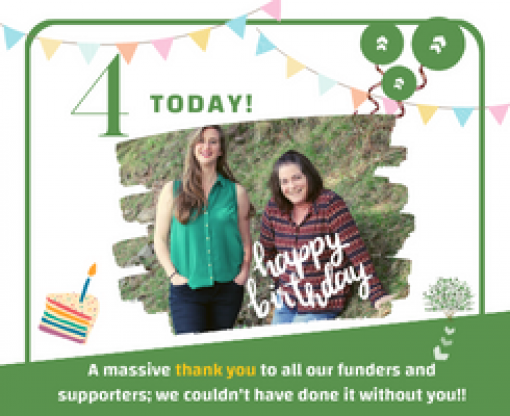 On our 4th birthday SLí is delighted to announce our new strategic plan 'Transformation for Sustainability'! Our new plan sets out our vision, as well as who we are, what we will achieve and how we will do it. SLí believes that policy and plans for our future work best, and are most effective, when they are designed through inclusive processes. As such, this strategy was developed through engagement with our staff, Youth Advisory Climate Council and Board – all of whom inform SLí's priorities and ambition for the future. The process allowed us to take stock and reflect on our strengths and accomplishments as an organisation and explore the environment in which we work to ensure a bright future. The plan outlines the importance of fostering innovation and building capacity in our young people, exploring new revenue streams, creatively engaging communities to act and working with our partners to build a world that was envisioned by the 2030 Agenda.
SLí' is also the Irish word for 'way' which represents our hopes for a new way of doing things: one that uses less, that demands less and sees that the 'way' is something that we all need to embrace for us all to thrive.
Jen Harris, SLí CEO
"Transformation for Sustainability: SLí Strategy 2023-2025" has been developed to position SLí optimally in an environment of rapid change and reflects our commitment to a sustainable future for all and one in which we all feel empowered to take action on the values close to our hearts.
The final chapter is ours to write. We know what we need to do. What happens next is up to us.
David Attenborough
We are delighted to rally this call.
You can read our strategic plan in the governing documents and policies in the 'About Us' section here.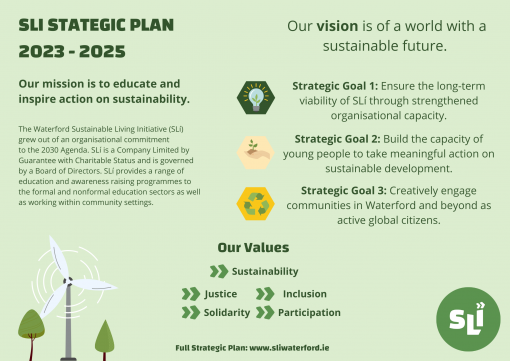 See all Blog stories